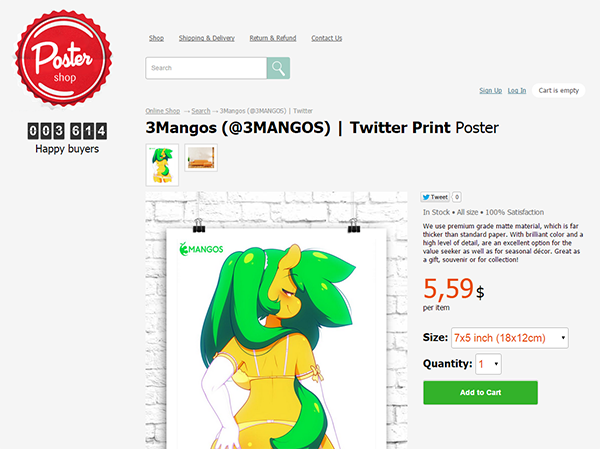 This is so not okay.

If any of you ever spot my artwork up for sale like this, please do me a solid and let me know.
Personally I'd be fine with people using my work to make money, especially if they give credit. But many artists don't, and that should be respected.