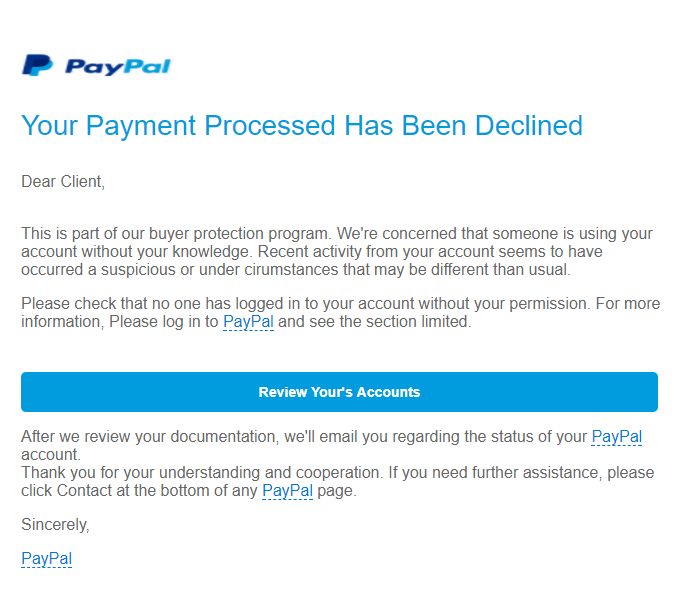 this is the most sophisticated phishing e-mail I have ever received and if they had sized the logo correctly and actually proofread the fucking thing I probably would've clicked that button

actually please reblog this because someone else got it too. do not click on the links in this e-mail if you get one like it, just forward it to spoof@paypal.com and delete it

I got a similarly high-quality one from YouTube the other day telling me my most recent video had been marked for copyright claim, thus instigating my most primal fear as a YouTuber.

Keep an eye out everyone!